Beelitz-Heilstätten is a vast sanatorium complex south of Berlin that is now slowly decaying. Its 60 buildings were originally built between 1898 and 1930 to treat Berlin's working-class population for tuberculosis, which spread like wildfire after the formidable growth spurt of the city. The sanatorium has also been used in both World Wars to treat wounded soldiers - Adolf Hitler stayed here when he got injured in 1916. Some buildings, like the enormous Alpenhaus, got seriously damaged in the battle for Berlin at the end of WW2. It is now a ruin slowly reclaimed by nature, with trees on the rooftop.
After the Red Army had captured the area in 1945, the Soviets turned Beelitz-Heilstätten into their largest military hospital on foreign soil (Vladimir Putin was also once a patient). It remained operational until 1994 when the Soviets finally left East Germany.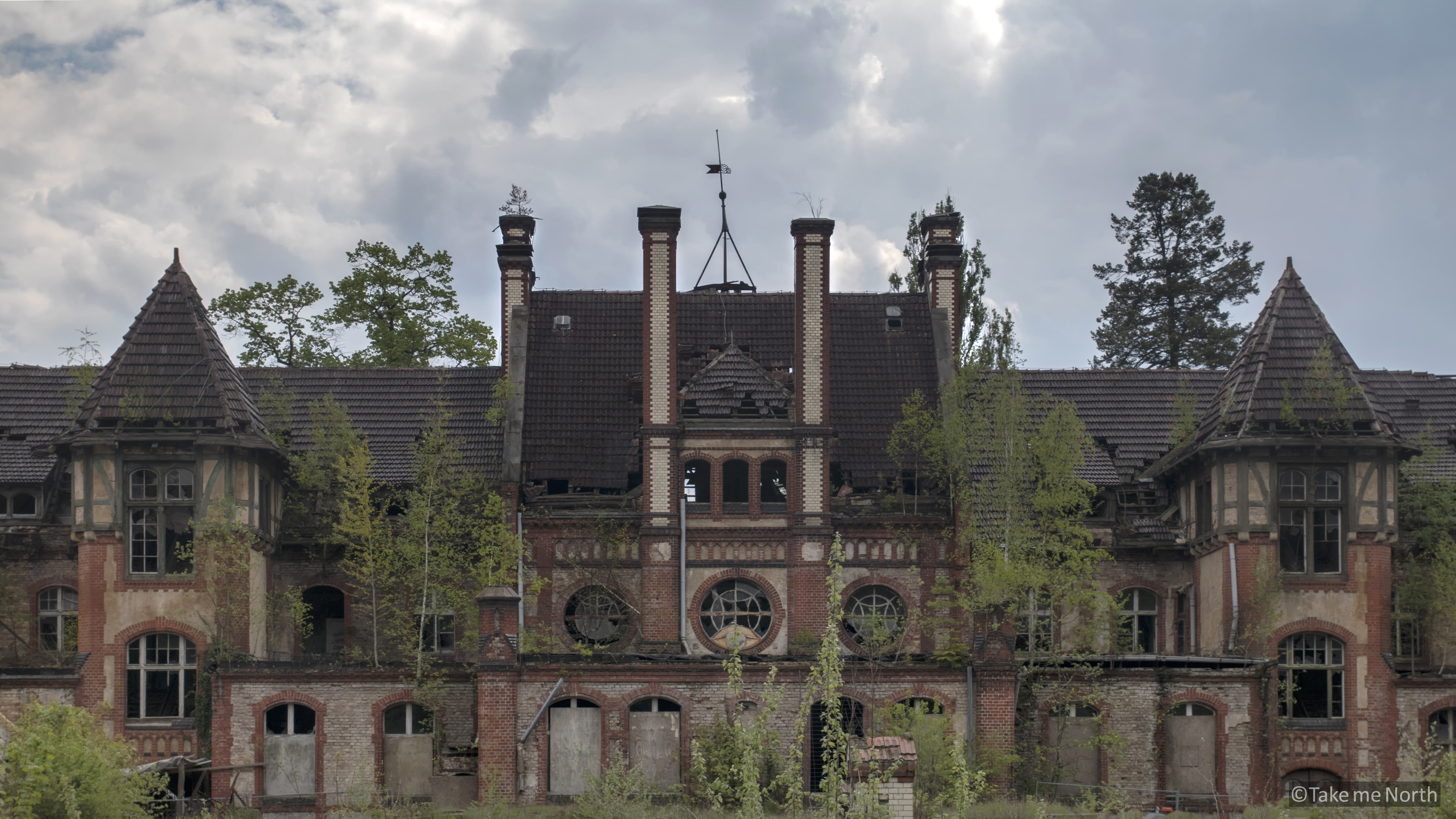 Ever since the Russians left, the area is a dark tourism and urbex hotspot. In the past, it was easy to get in and out and a lot got vandalized or stolen. Since 2015 the area is well guarded (it's hard to miss the warning signs about the guard dogs, which will scare off most trespassers). Though some buildings are open for guided tours and wearing a hard hat, you can take a peek while they'll tell you about the history of the domains. These photos are made on one of the tours in the old Surgery building (Chirurgie).