A view at Lovatnet makes you feel like you just entered a fairy tale. Azure waters, steep mountains and glaciers, waterfalls, and lush green vegetation seem to create the perfect picture. The valley is also the gateway to the Kjenndalsbreen and Bødalsbreen glacier arms. The fertile valley has attracted farmers for centuries and it's known to be inhabited as far back as the fourteenth century. but the tranquil appearance of Lovatnet hides a rather grim history. Steep mountain slopes create a risk of avalanches and rock slides, and just that has happened quite a few times in this valley.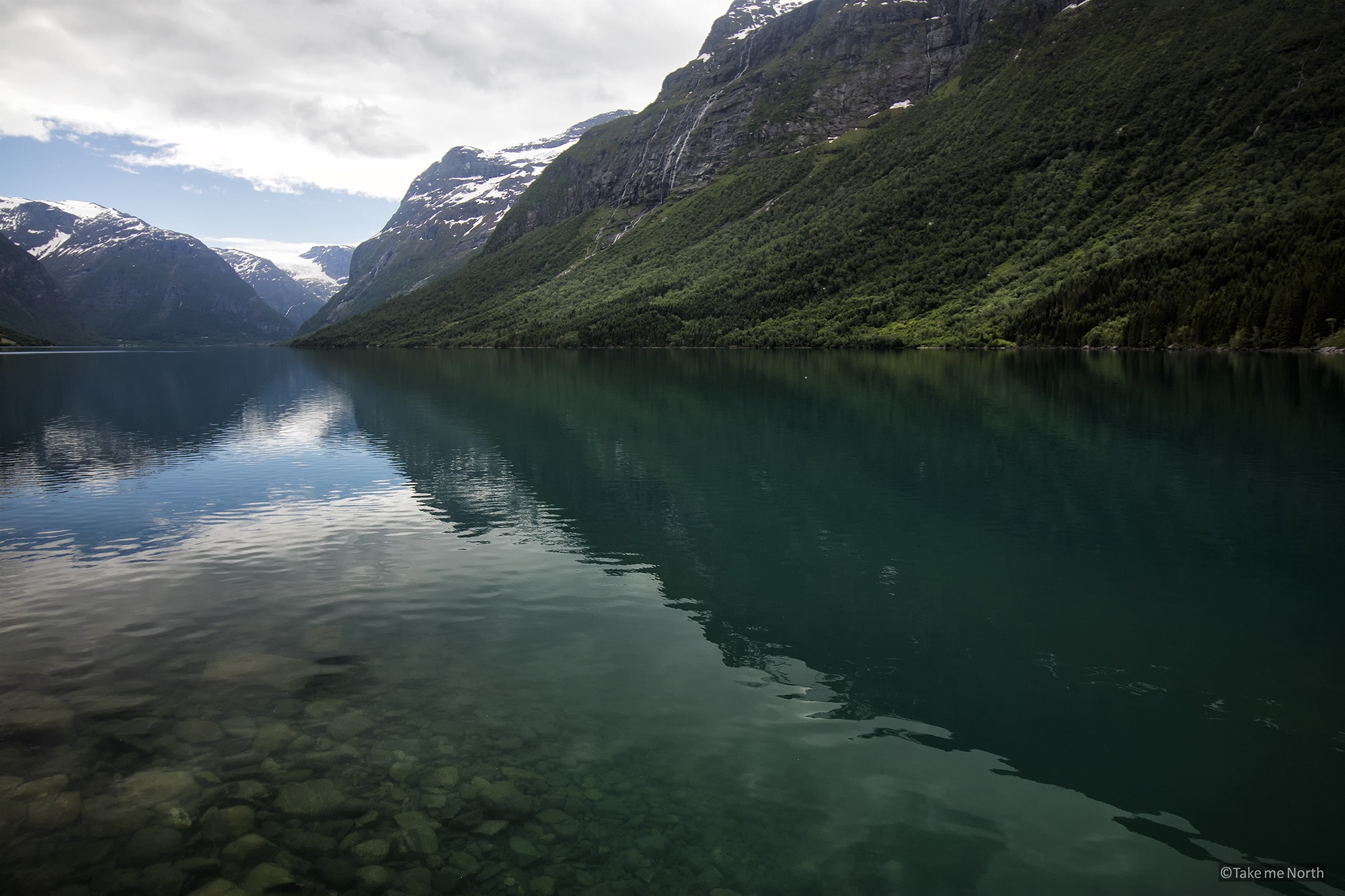 The Lodalen tragedies
In the back of the Lodalen valley, you'll come across the tiny villages of Nesdal and Bødal. Located in a relatively flat area, the settlements were thought to be safe for landslides and avalanches. Though in 1905, an enormous block of granite dislodged from mount Ramnefjell at the shore of Lovatnet. An estimated 350.000 m3 of rock came loose from the mountain and crashed into the lake, causing a 40m tsunami that hit both Bødal and Nesdal. 61 people lost their lives and dozens of houses were destroyed. The little steamboat called "Lodølen" was also swept away and landed 300 meters inland, which soon became a touristic landmark.
After the 1905 tragedy, local authorities convinced survivors to rebuild the settlements, expecting the event to be an unfortunate incident. By rebuilding the farms further up the land, they hoped to be safe from a repeating tragedy. However, in the early morning of Sunday 13 September 1936, an even bigger landslide came down the mountain. This time, an estimated 1.000.000 m3 of rock ended up in the lake, creating a 70m tidal wave, so vast that nothing could escape its devastating effects. All farms were lost and 74 people lost their lives in Nesdal and Bødal, and further north along the shores while the surge swept through the valley.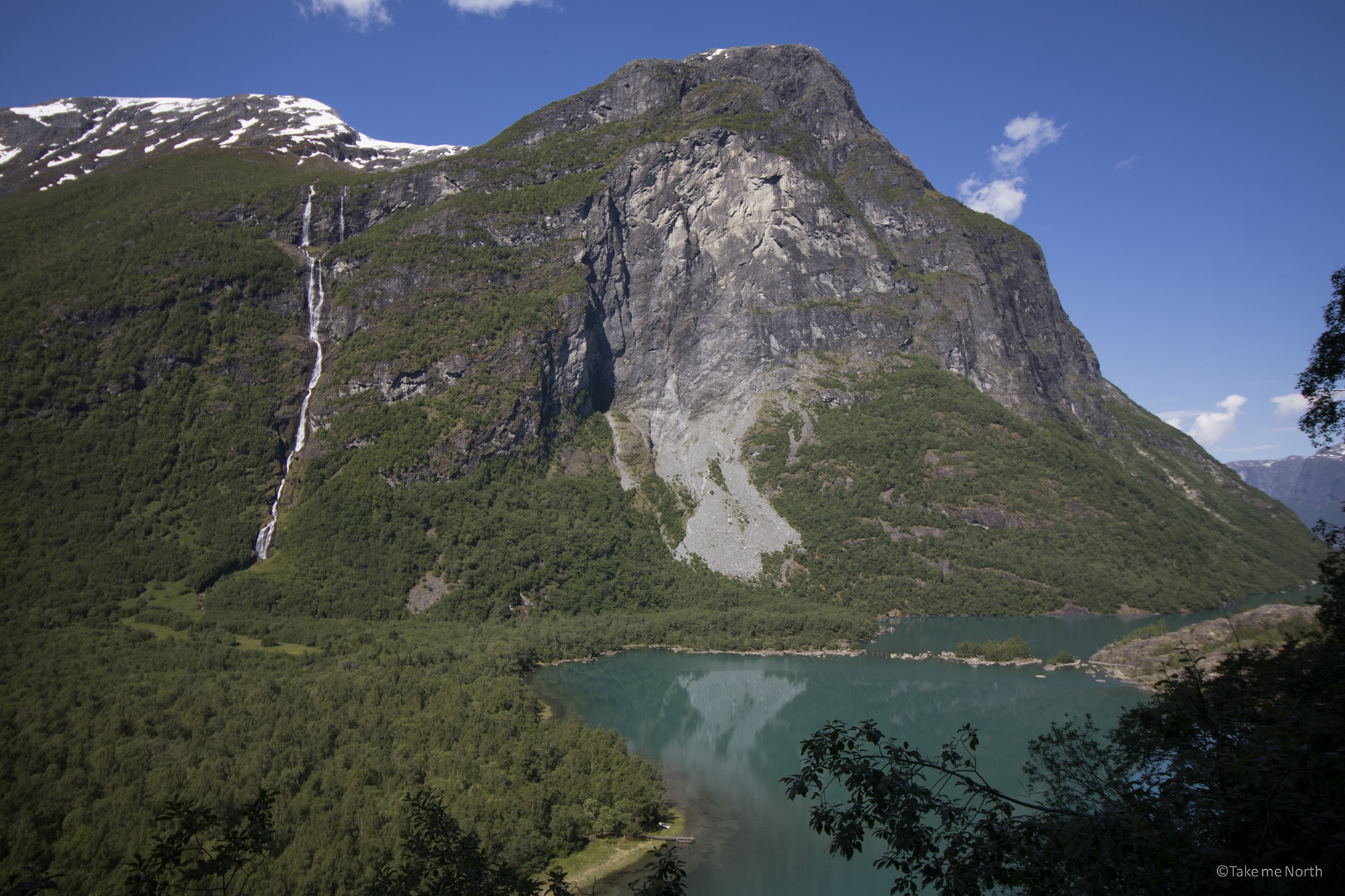 Today, the villages of Nesdal and Bødal are still inhabited, though only by a few farmers.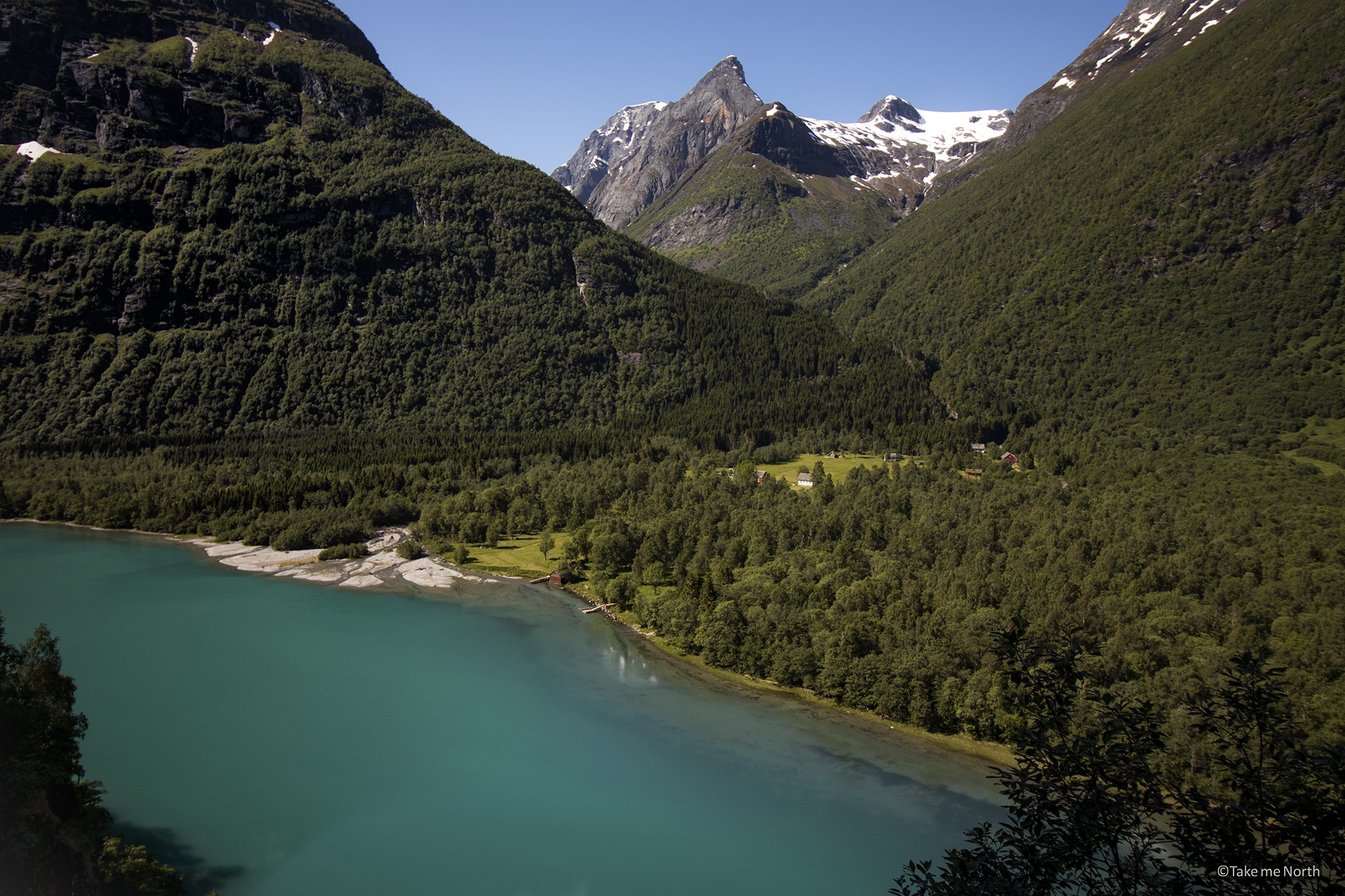 Fjord tsunamis
The dangers of a tsunami caused by rock slides are well known in Norway. Research has revealed that for example Storfjord, including the famous Geirangerfjord, is also at high risk of facing a disaster. The top of Åkerneset mountain (900m) has a crack (500-700m long, 30m wide) which is increasing 20cm annually. This crack makes the mountain so unstable that sooner or later the whole mountainside will plunge into the Storfjord. The 150 million tons of rock will trigger a tsunami with an estimated wave of up to 80 meters high. No one knows when disaster will strike, but it seems inevitable. Since the danger affects numerous communities in Storfjord, the mountain is continuously monitored and evacuation plans are in order.