Mývatn is a shallow lake in the north of Iceland. In Icelandic Mývatn means Lake of Midges, because of the huge amount of them that appear in summer. Besides midges, the area is inhabited by large amounts of migratory birds like ducks, that nest here. For most tourists tough, the birds and the fertile lake are not the primary reason to visit the Mývatn area - it's the geologic phenomena like active volcanos, hot springs, endless lava fields, tubes, and other formations.
Krafla
The active volcanic system Krafla is located just north and east of Lake Mývatn. Krafla is an unpredictable and explosive zone with vast amounts of liquid magma just a mile under the surface. The geothermal energy in the crust is utilized by Iceland's largest power station Kröflustod; big pipes are visible all over the area, harvesting the thermal energy from dozens of boreholes.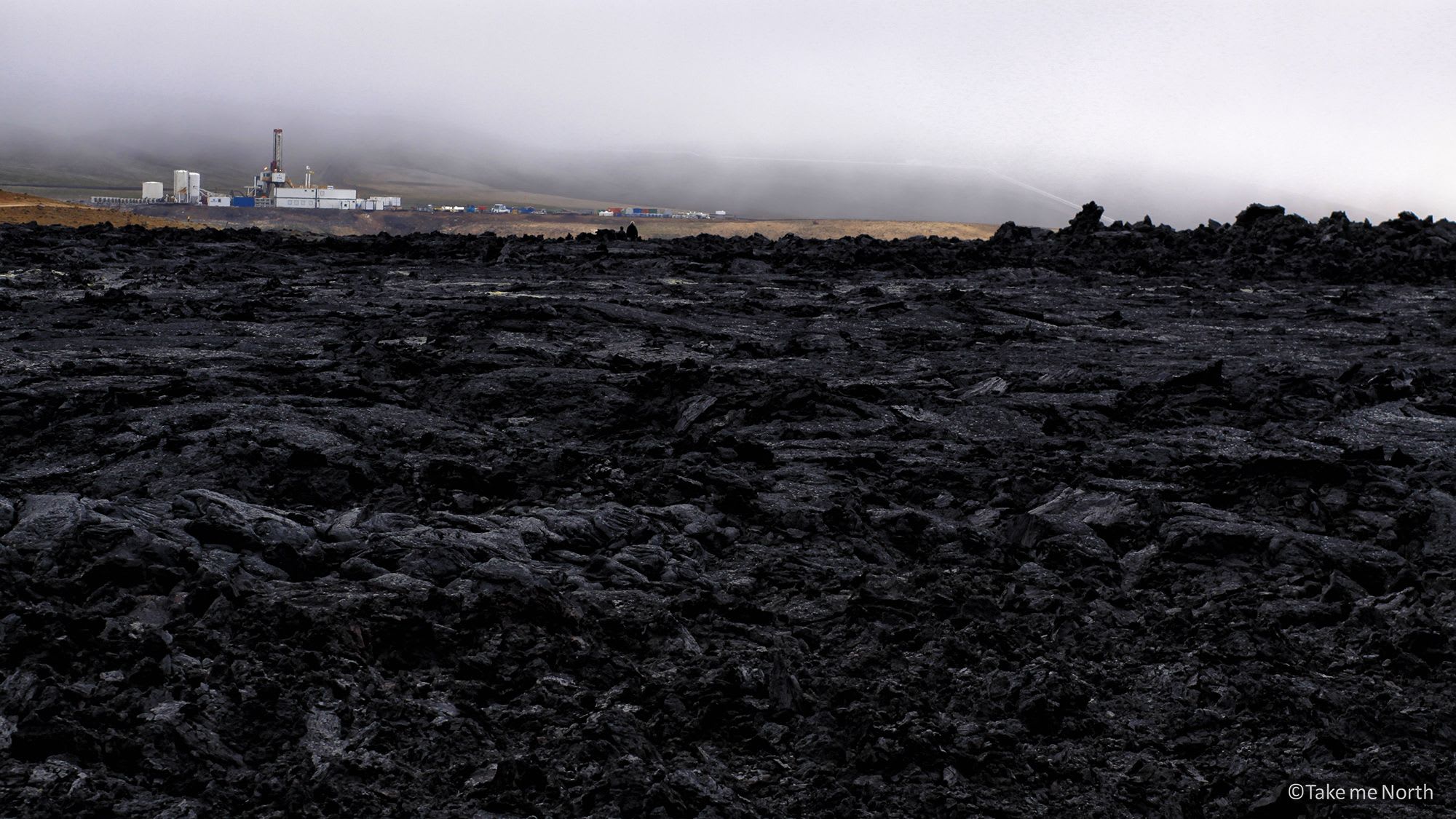 Just north of the power station lies a huge explosion crater with the name Víti maar (from Icelandic folklore meaning Crater of Hell). the caldera appeared in the 18th century when Krafla was very active, and after being a bubbling and boiling puddle of mud for a century, it's now a beautiful colorful lake. The rim of the caldera is a nice 30-minute walk, overlooking the large black lava fields that surround the area.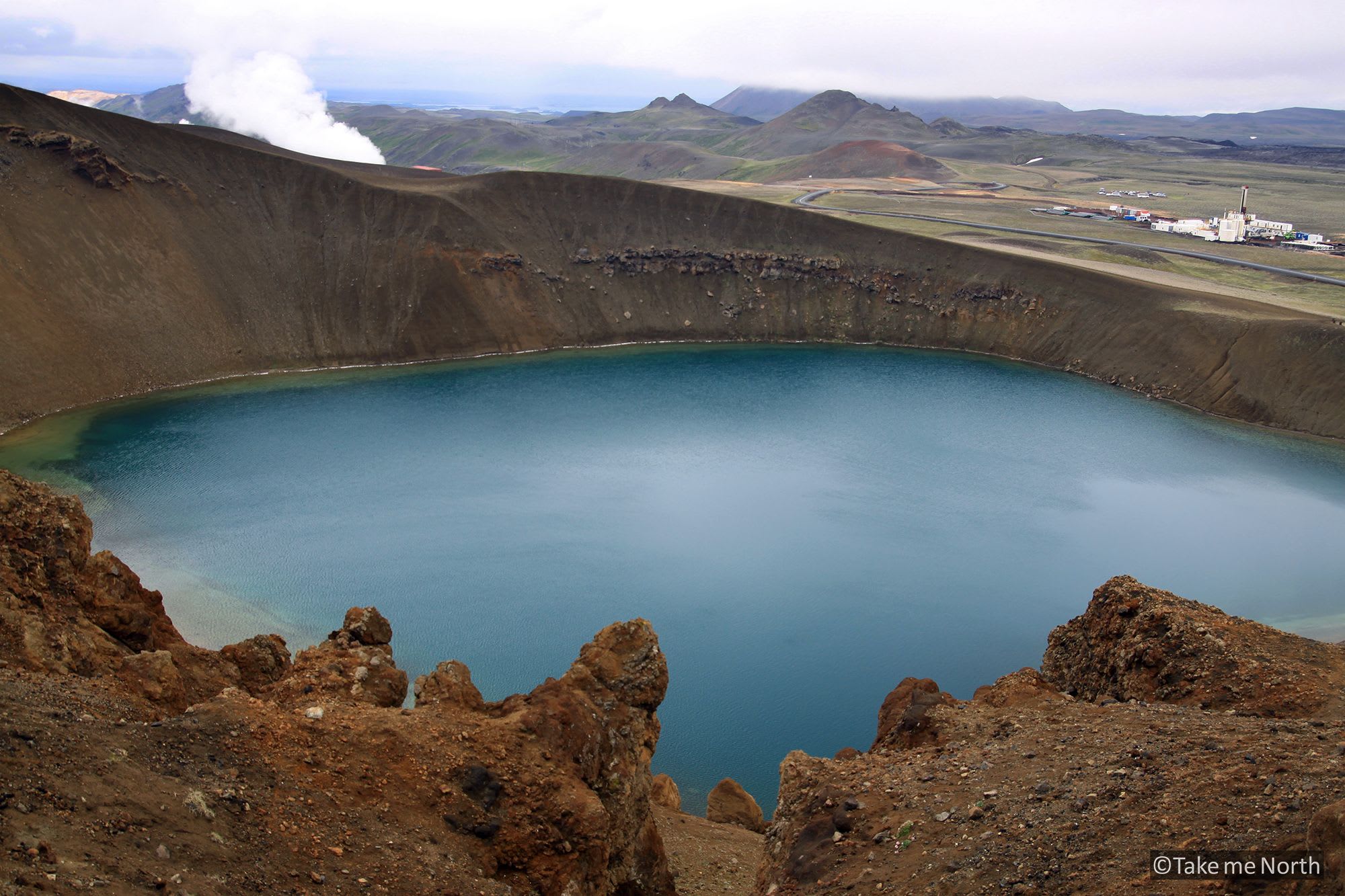 Dimmuborgir
Dimmuborgir (Icelandic: Dark Castles) is another natural phenomenon caused by a lava eruption, located just east of lake Mývatn. The area has all forms of caves, lava tubes, and weird-looking rock towers. There are paths through the area which make a nice walk, but it's quite a tourist attraction, so pick your moment in the less crowded hours.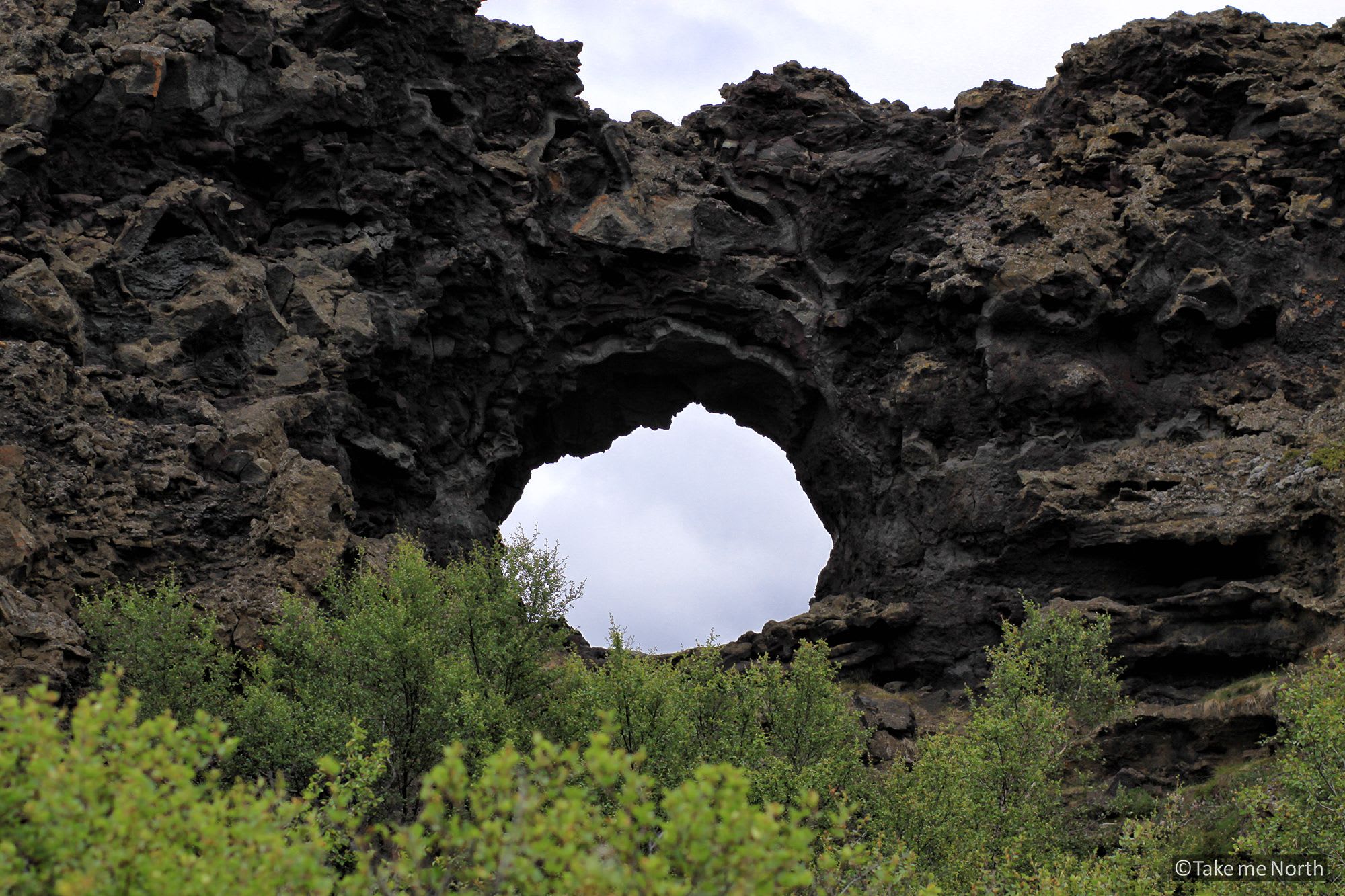 Hverir
Hverir is a geothermal area just off the main route 1, east of Mývatn, with boiling mudpools and steaming. There are all kinds of mineral deposits, and if you can endure the smell of sulfur, it's definitely worth the stop.