Skógafoss is a beautiful and much-photographed waterfall on the south coast of Iceland. Just Google the name and hundreds of images of the photogenic waterfall will pop up. Winter of summer, a visit is always worthwhile and the spray that the waterfall generates can produce wonderful rainbows.
The legend of Þrasi Þórólfsson
There is a nice legend connected to the waterfall. According to the legend, a Viking warrior named Þrasi Þórólfsson settled down at the location that now is Skógar, after a lifetime of plunder. Before Þrasi died, he buried his chest filled with gold beneath Skógafoss. Chances are slim you'll find the chest, but a visit is still worthwhile in any season.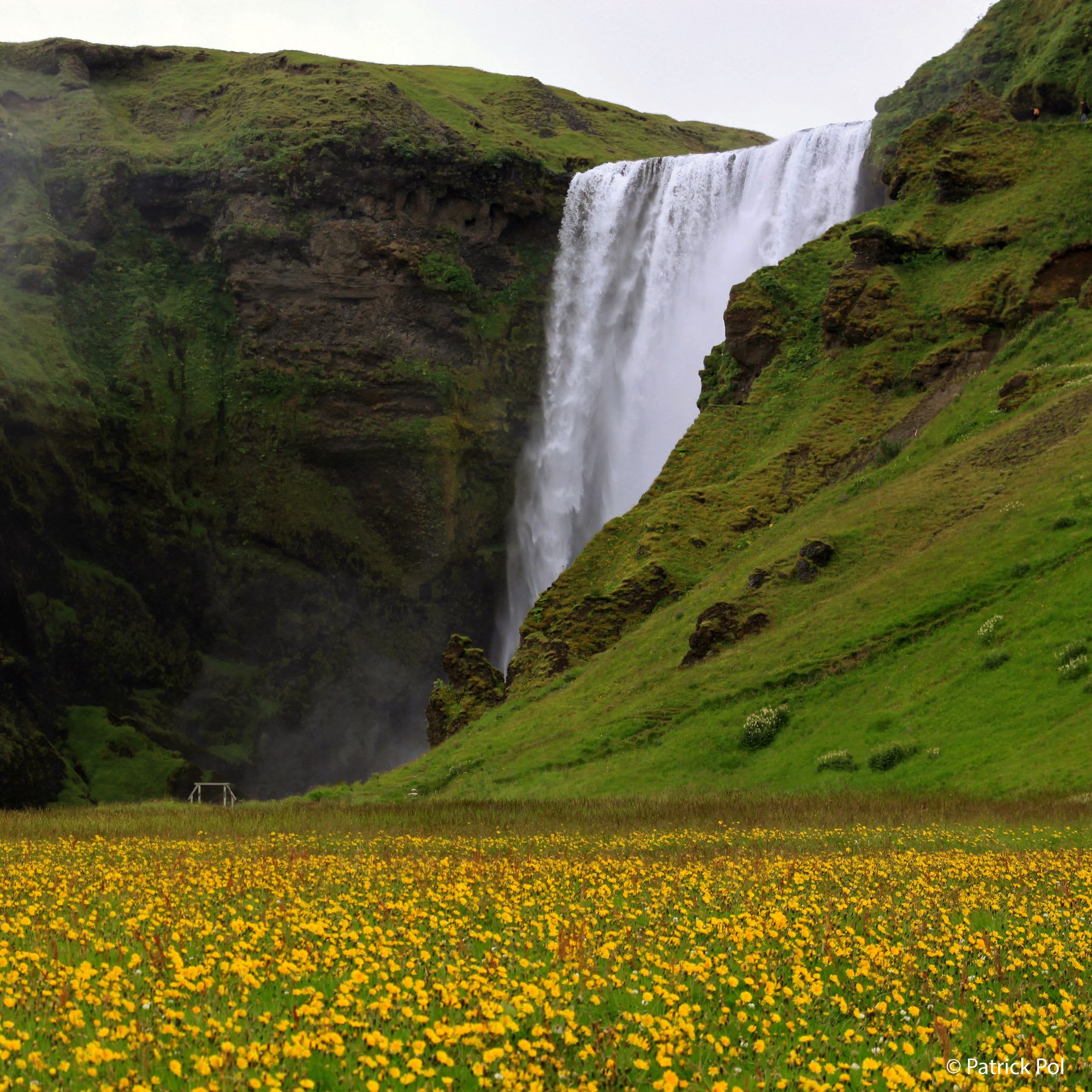 Skógafoss can be viewed both from above and from below - you can walk all the way down to the base of the waterfall (bring a raincoat). At the top, there is a metal platform giving a nice view of the 60-meter high waterfall and the surroundings.