The early years of the Second World War passed relatively quiet on Spitsbergen. Initially, Germany's occupation of Norway in 1940 didn't have consequences for the mining settlements at the arctic islands. Nevertheless, the mining settlements were evacuated.
When Germany attacked Russia in 1941, the arctic seas suddenly got strategic significance as a vital supply line for the Red Army. Weather reports covering the arctic suddenly became critical intelligence. After several German weather ships were sunk, Hans-Robert Knoespel, an arctic specialist who worked for the naval weather service (Marinewettertrupps), came with the idea of creating a land-based weather station at Spitsbergen. The station would operate in secrecy while the long polar winter and fjord ice could prevent detection.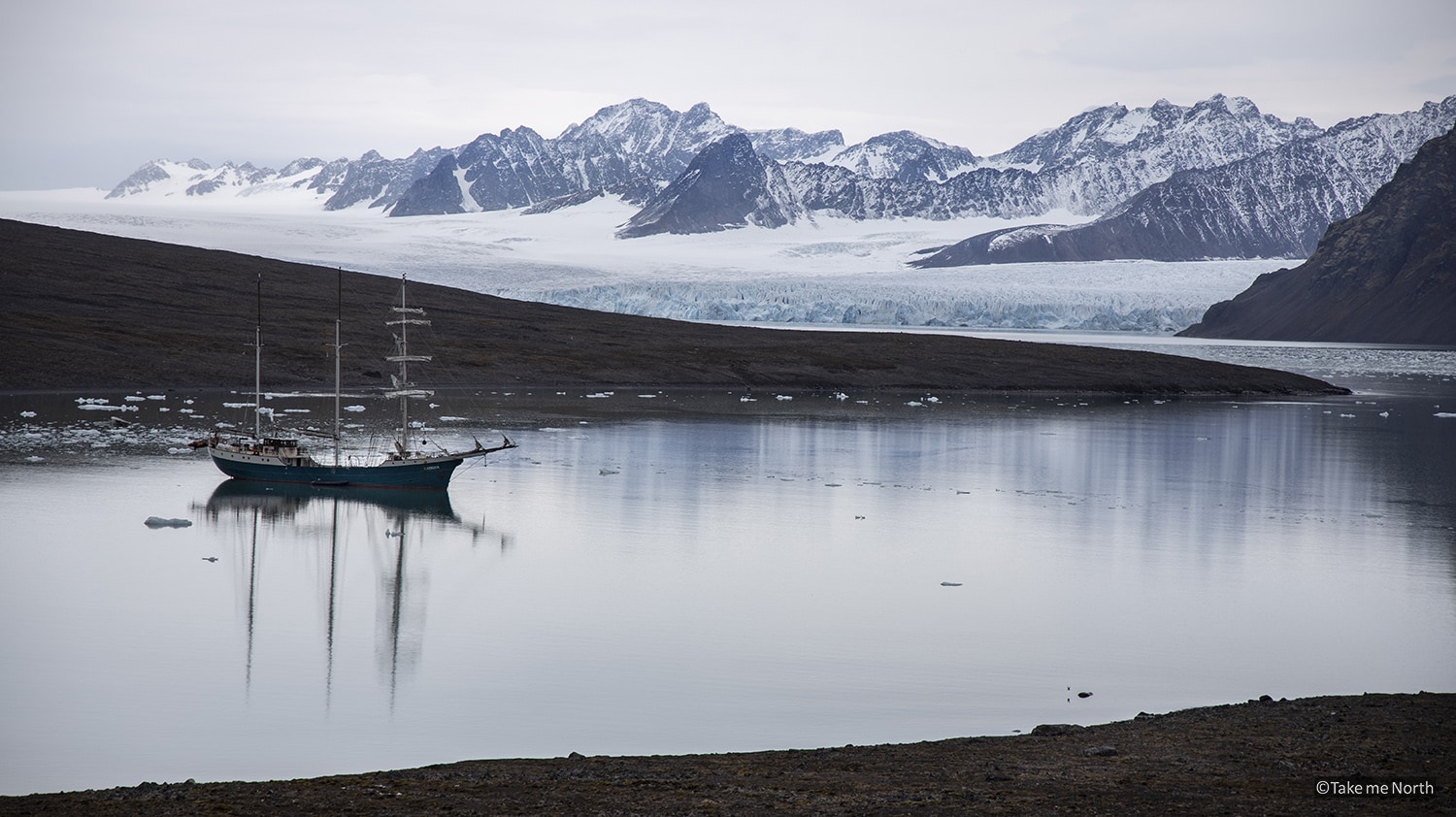 Knospe and Nussbaum
Fall 1941, the German marine created a weather station in Signehamna, a small natural harbor in Lilliehöökfjorden, which is a northern branch of Krossfjorden. The station was initially named Knospe (1941/1942) after Hans-Robert Knoespel. Later it was upgraded and renamed to Nussbaum. It was operated by a crew of six men and regularly supplied by submarine.
Nussbaum and its radio tower were hidden from sight by a small hill and operated successfully until it was detected by a Norwegian ship in spring 1943. The station was captured and destroyed by the Norwegian forces, but the majority of the German crew evaded capture and managed to get in contact with the supply submarine. An evacuation was organized for the remaining hiding Germans and after the German u-boot arrived, it sank the Norwegian patrol boat in Signehamna. The fights took two lives; one German naval officer and one Norwegian soldier were killed.
Signehamna and cultural heritage
Today, the valley of the former weather station is scattered with metal debris and rubble of the station. Barrels, machinery, tools, bottles and canisters, a bit of textile and other stuff that elsewhere would be considered junk. Though, as the site predates 1946, everything is considered cultural heritage and must remain untouched. Unfortunately, that did not stop visitors from taking memorabilia (for example everything that had swastikas on it got stolen). Tread carefully, leave everything as it is and you're welcome to visit Signehamna!