The calmness of Engelsbukta hides a rather savage history. A few centuries ago, whaling enterprises turned the waters in the bay red.
The whaling history of Engelskbukta
The Discovery of Spitsbergen in 1596 by Willem Barentsz sparked stories all over Europe, speaking of rich whaling grounds of the arctic seas. Not soon after, the first whale hunters arrived at the coast of Spitsbergen. The business was dominated by English and Dutch companies. Engelskbukta (English bay) is one of the earliest settlements of the British whalers at Spitsbergen, which called it Cove Comfortless.
Walruses and Bowhead whales were abundant in Engelskbukta and after being slaughtered and towed on the beach, their fat was boiled down to oil on primitive furnaces. The resulting oil could be used as lamp fuel or as an ingredient for soap and was sold for good money in Europe. Additionally, the baleens of the Bowhead whale were used in upper-class clothing, like dresses and corsets.
Today, there are no visible traces of the whaling ages in Engelskbukta, though you may encounter some whale bones from that period.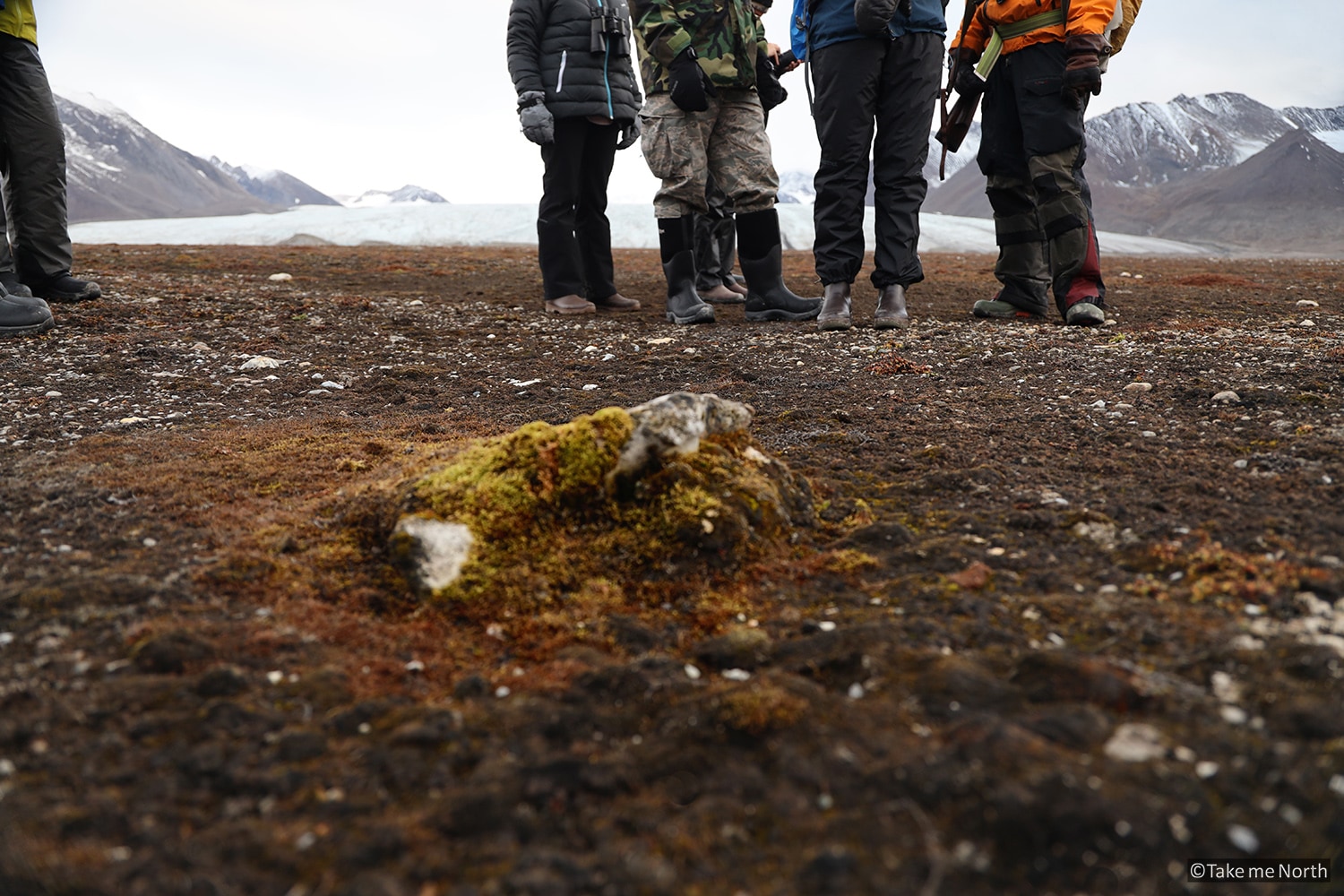 The glaciers Uvêrsbreen and Comfortlessbreen
The largest glacier in Engelskbukta is Comfortlessbreen. It is a surge-type glacier, a type that is abundant on Spitsbergen. All glaciers flow, but surge-type glaciers don't flow at a constant speed. They can have long periods of low speed (this can be as long as a century) and then suddenly advance at a much higher speed, for maybe a few years. The most recent surge of Comfortlessbreen was between 2008-2010. During a surge, a glacier may advance several meters per day, bulldozing everything on its path.
Uvêrsbreen may be smaller than Comfortlessbreen, but it's hard to overlook the beautiful moraines of Uvêrsbreen. The barren hills form a lunar-like landscape that offers great hiking opportunities and fantastic views on the surrounding mountains.