The Lyngen peninsula is dominated by a 90km long mountain range, often referred to as the Lyngen Alps. With several meters of annual snowfall, the mountains are a popular destination for extreme skiers. In summer, the glaciers in the area offer magnificent hiking opportunities. The Steindalen valley, near the tiny village of Steindalen, is home to the beautiful Steindalsbreen. The hike to the glacier is an excellent day trip.
The hike to Steindalsbreen
The 7km hike (one-way) follows a clearly marked trail and included a few steep sections with boulders. The total ascent is approx. 500m). Hiking up, the vegetation changes from trees to grass. The pleasant silence in the Steindalen valley is only interrupted by the bleating of some sheep. You'll pass several old moraines of the glacier which are clearly visible in the valley. The last moraine resembles a huge pile of rocks and once you made the scramble, you see the lake at the foot of the glacier.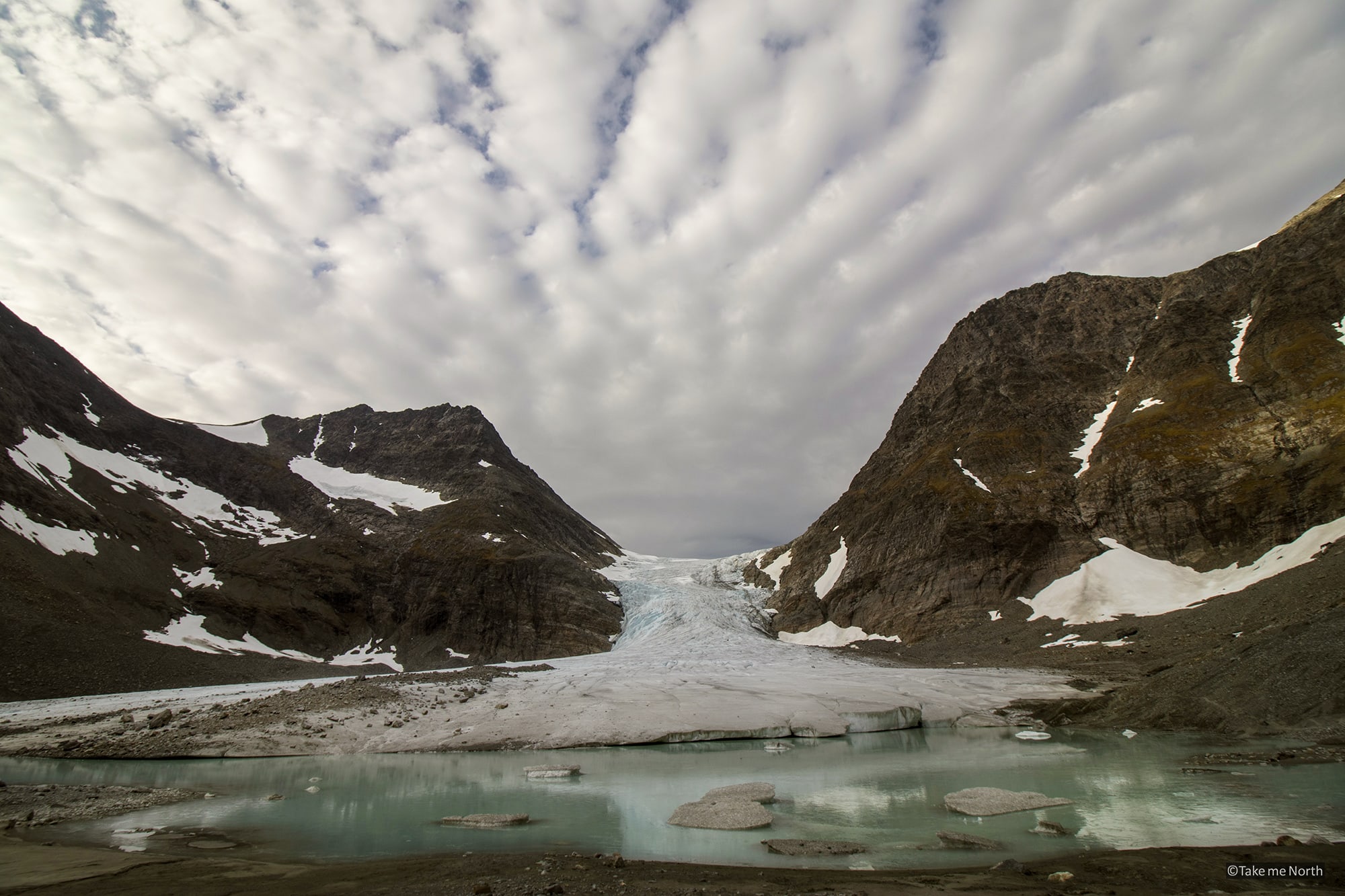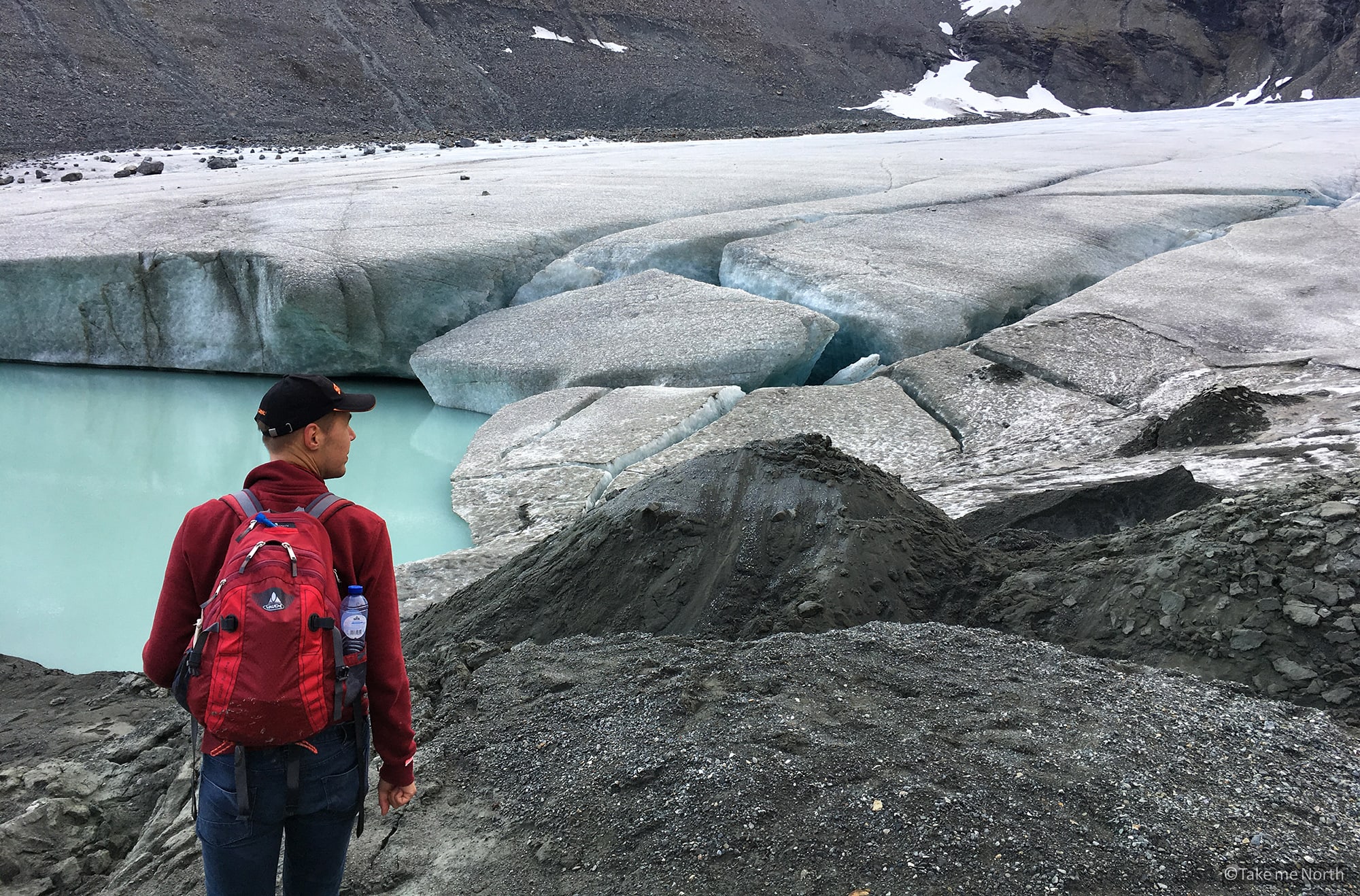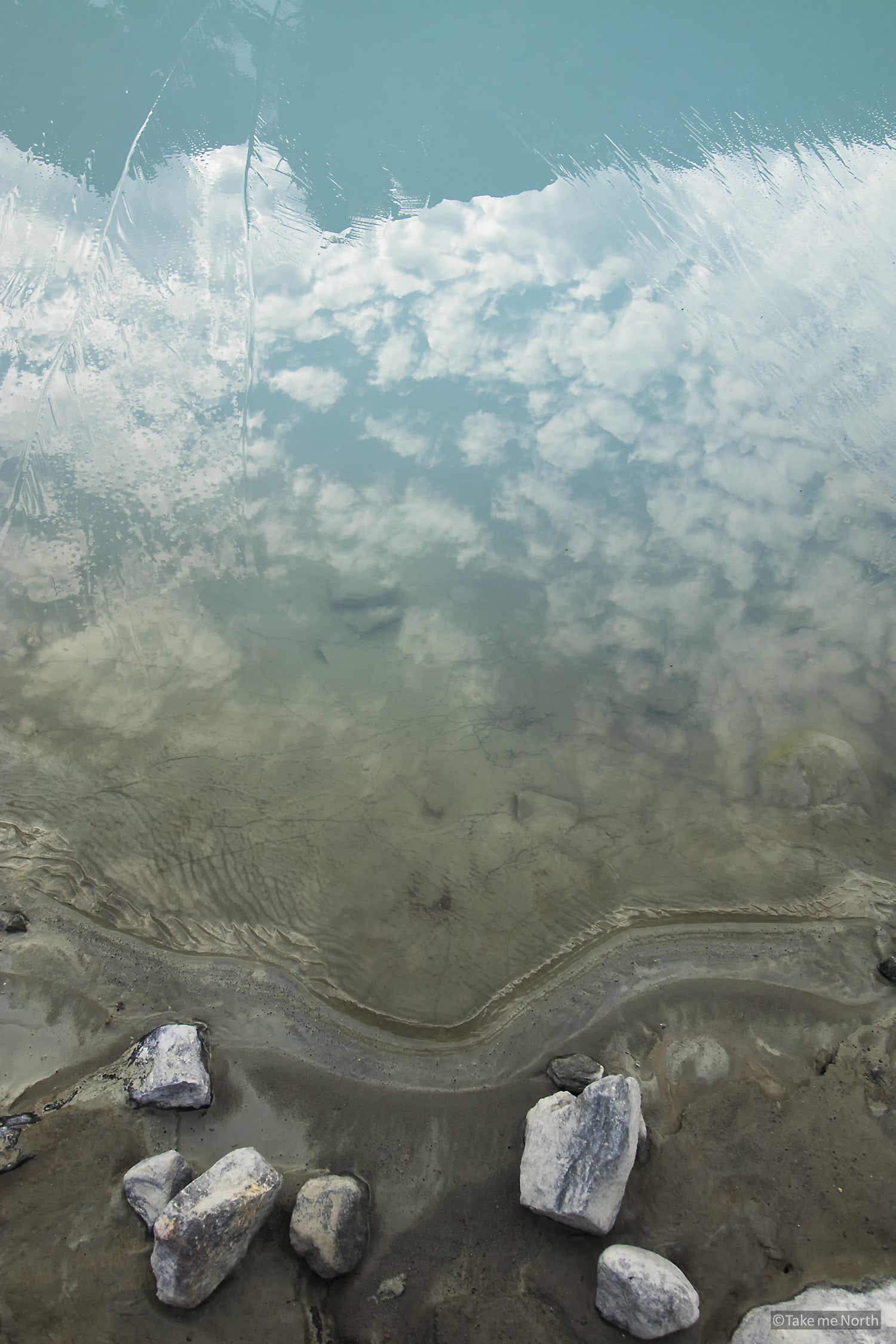 The frozen glacier lake of Steindalsbreen
Directions to the starting point
At the tiny village of Steindalen (road 868), Follow the road to "IMA Tursenter" and drive up a small incline to the large car park. From the car park, follow the tractor track/path. Hiking distance to the glacier (one-way): 7km, 500m ascent.